Online Booking Made Easy.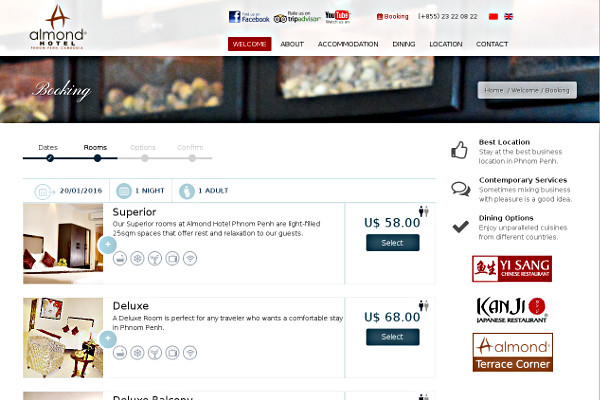 Online Booking System Cambodia
Located in Phnom Penh Cambodia, dao² web development company offer you a new way to manage your business that takes the hassle out of reservations & online payments. Over 60% of visitors to your website are there to check pricing, availability and make a booking. 34% of those are outside of normal business hours. Who's getting the booking? We are here to help!
dao² web development company make it easy for you to manage bookings and customers in a unified tool set, while seamlessly integrating into popular services and solutions that empower your business. Besides, specific accounts can be created for users to only view the booking part. Your customers'll not leave your website to make booking & only at payment time will they be redirected to the payment gateway.
Contact us now for more information about our online booking solution.